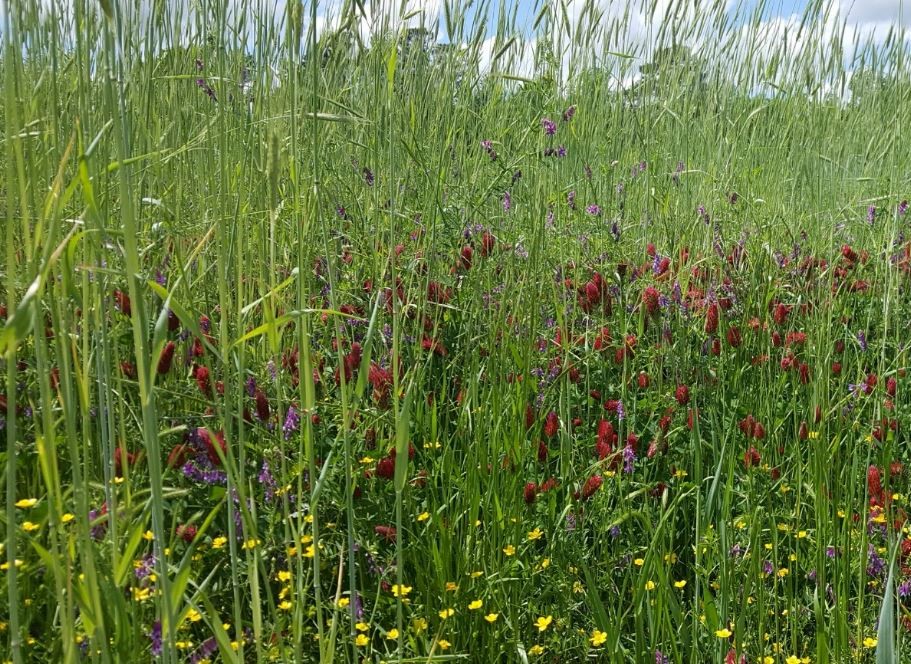 If you're farming in the United States, you've likely heard two major suggestions for building healthier soils across your operation: reduce tillage and plant cover crops.
Reduced tillage is often the easier sell. On average, farmers who switch from continuous conventional till to continuous no-till save more than four gallons of diesel fuel per acre each year. In a very direct way, fuel saved is money saved.
The potential economic benefits of cover crops aren't so immediately obvious, but they're just as important to consider. Cover crops can and often do lead to annual economic benefits for farmers. How? Weed suppression is one part of the answer.
Source:  Elizabeth Creech, USDA NRCS, July 24, 2018