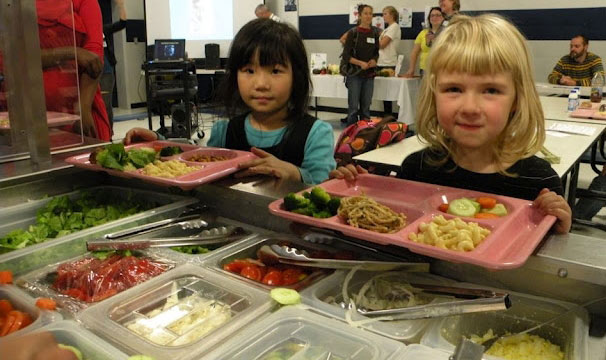 Just in time for National Farm to School month, the U.S. Department of Agriculture (USDA) has announced the opening of fiscal year (FY) 2019 Farm to School Grant Program request for applications (RFA). First enacted into law through the 2012 Richard B. Russell National School Lunch Act, the Farm to School Grant Program helps farmers and healthy food advocates across the country to increase the availability of local foods in schools by supporting trainings, research, equipment, operations support, and the development of partnerships.
For the FY 2019 cycle, USDA will award upwards of $7.5 million in grants to eligible applicants; an increase of over $2 million compared to the previous funding cycle. The additional funding was made available through FY2018 Omnibus bill. As a reminder, USDA will contribute no more than 75% of the total project costs, and applicants are expected to match at least 25% of the total project costs.
Full details on this year's RFA can be found online here. All proposals are due on December 4, 2018 11:59PM EST via grants.gov.
Additional information is also available via USDA's Frequently Asked Questions document and through two USDA webinars to be held this month: Tuesday, October 16 and Wednesday, October 17, 2018. Both webinars will start at 1:00pm EST. Those interested can register for the webinars using this link.
Source:  National Sustainable Agriculture Coalition, October 8, 2018